Instagram tests new Gifts tipping feature for creators. In recent years, Instagram has become one of the most popular social media platforms, with millions of users from all over the world. The platform is constantly evolving and introducing new features to enhance the user experience and make the platform more user-friendly. One of the latest additions to the platform is the 'Gifts' tipping feature, which is currently being tested by Instagram. In this article, we will take a closer look at the new 'Gifts' tipping feature and what it means for creators on Instagram.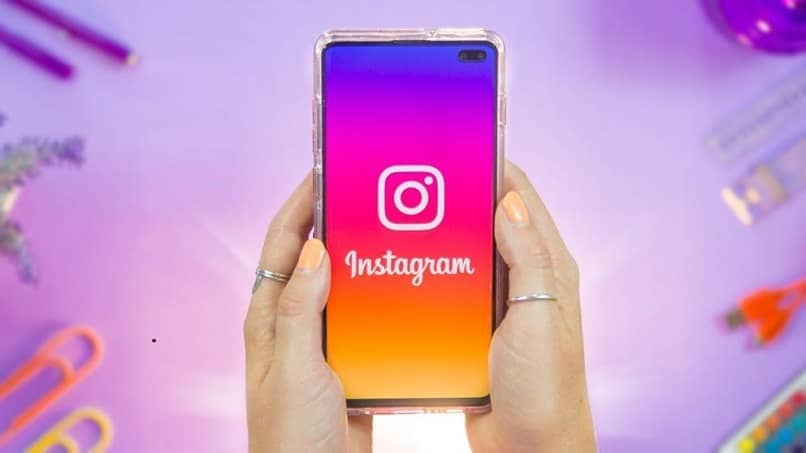 Instagram tests new Gifts tipping feature for creators Everything you need to know
Instagram tests new Gifts tipping feature for creators. Instagram has made a big move in the world of monetization by expanding access to its new feature called "Gifts" to more creators in the United States. The virtual gift-giving feature, which began testing last year, allows fans to support their favorite creators with direct monetary contributions in the form of themed virtual gifts.
How Does the Instagram Gifts Feature Works?
The Gifts feature operates on the use of virtual currency called "Stars." Fans can purchase these Stars within the Instagram app and use them to send virtual gifts to their favorite creators. The cost of these virtual gifts can range from just 10 Stars to several hundred. Previously, sending Stars was only available across live and on-demand videos, including Reels. The addition of Gifts allows Instagram to better compete against other platforms like TikTok, which has offered virtual gifts for some time now. This new feature also provides Instagram with an additional revenue stream beyond advertising, as creators must share a portion of their earnings with the company.
How to Access the Gifts Feature on Instagram?
Creators in the US can now check their eligibility to receive Gifts by visiting their Professional Dashboard in settings. If they are eligible, they have the option to toggle on the feature.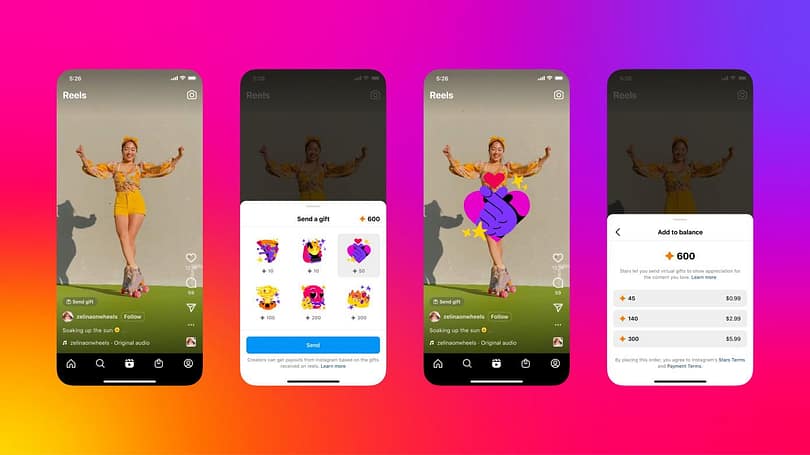 How to Purchase Stars?
Stars can be purchased in packs starting at $0.99 and go up from there. However, it is important to note that these Stars are only available for Facebook and cannot be used for Instagram Gifts. To purchase Stars for Instagram Gifts, users must do so directly within the Instagram app through in-app purchases. The available options include 45 Stars for $0.99, 140 Stars for $2.99, or 300 for $5.99.
"Instagram Reels Tipping Feature: The Evolution of In-App Giving"
In recent news, Instagram has officially announced the introduction of their Reels Tipping feature, which was first made public in November of last year. However, the development of this feature had been speculated for some time prior to the official announcement. In an interview with TechCrunch, Instagram confirmed the development of an internal prototype of the feature, originally known as "content appreciation". This move followed the introduction of other in-app tipping options, including the ability to send Stars to creators and the launch of Badges in 2020.
The Badges feature, introduced in 2020, added a heart icon next to a user's name in the comments section, but it was only available for live videos. The Gifts feature, on the other hand, has been specifically designed for Reels. For the time being, Instagram has confirmed that the Gifts feature will remain exclusive to Reels and will not be available for any other type of content.
Also Read
What is Google Bard AI? Google Bard AI vs Open AI Chat GPT.
Instagram might introduce Paid Blue Tick Verification like Twitter
How To Get Your Instagram Reels To Go Viral In 2023
"Instagram's Virtual Tipping Program for Reels and its Impact on Creators"
When the feature becomes available to the public, users will have the option to "Send Gift" above the creator's username on a Reel. Instagram's Virtual Tipping Program Focuses on Reels, Boosting Creators' Revenue As TikTok continues to dominate the short-video space, Instagram is doubling down on its efforts to compete, especially with Reels. CEO Mark Zuckerberg stated that Reels videos played across Facebook and Instagram had more than doubled in 2022 and that sharing Reels with friends had increased by a similar margin in just the last six months. This growth in Reels has presented a challenge for the company when it comes to revenue generation.
The monetization efficiency of Reels is much lower than the Feed, which means that as it grows, it takes away time from a more profitable part of the app and the company loses money. Zuckerberg forecasted that it wouldn't be until the end of the year or next year that Reels could be profitably grown while keeping up with the consumer demand for the format.
Why Instagram Wants to Add More Monetization to Reels?
Given the situation, it's easy to see why Instagram would want to plug in another monetization lever into the Reels system, as it's now doing with Gifts. The virtual tipping program is a great way to incentivize creators to make more Reels, which will not only increase the popularity of the format but also provide a source of revenue for the creators. The company aims to make the feature available to more creators over time, which will not only benefit the creators but also help Instagram to stay ahead in its battle with TikTok. The virtual tipping program will give creators another source of income, which will encourage them to create even more high-quality content.
Summary
Instagram tests new Gifts tipping feature for creators. Instagram's new Gifts feature is a significant development in the world of monetization for the platform and its creators. By expanding access to this feature, Instagram is providing creators with a new way to monetize their content and earn income, while also competing with other platforms that offer similar features. With the ease of use and accessibility of this feature, it is sure to be a popular addition for both creators and fans alike.
The virtual tipping program is a win-win for both Instagram and its creators. Instagram will see an increase in Reels content, and creators will receive another source of income. As the demand for Reels continues to grow, the virtual tipping program will become an essential part of the Reels ecosystem and help keep Instagram ahead in the short-video space.
You May Like