Quora has over 300 million monthly users and isn't a social media platform to ignore. If you are looking to earn money using a quora Space, then the most important thing is to diversify your traffic sources. Let's dive in deep to know how to Earn Money using a Quora Space.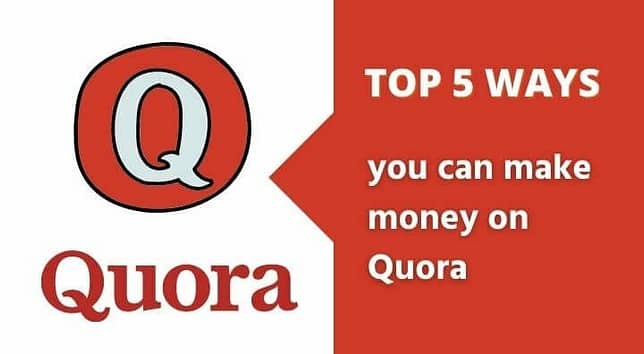 You can grow a Quora space by providing helpful content. You can also repurpose articles from your blog on Quora and drive traffic to your blog for monetization. You can also monetize your Quora space and earn money from ads with Quora+ and Space Subscriptions.  Here we are going to elaborate on how Quora's revenue-sharing works, how Quora+ works, what is space subscriptions, how to put affiliate links into Quora, and additional tips to grow your space quickly.
Let's start with the basics.
What is Quora Space?
A Quora Space is very similar to a blog, it's a topics-based space. You can create your own space, follow other people's spaces and possibly post on someone else's space (if allowed). However, the best thing to start with after you have a Quora account is to optimize your profile. The profile is a wonderful place to put links to a YouTube channel or blog you have, or in simple words, Quora spaces is a blog-like feature, provided by Quora. It provides users to interact with each other and post their own thoughts and opinions. The space once established, always remains open to all kinds of new questions, answers, and discussions.
Like any other forum, Quora Spaces also have moderators, admins, and contributors. Initially, the person who created the space is all four – follower, admin, moderator, and contributor for space. Gradually, he can add(invite) more contributors, followers, and moderators to the space, as and if the space grows.
Steps to create a Quora Space
If you are new to Quora, follow these easy steps to create your own Quora space.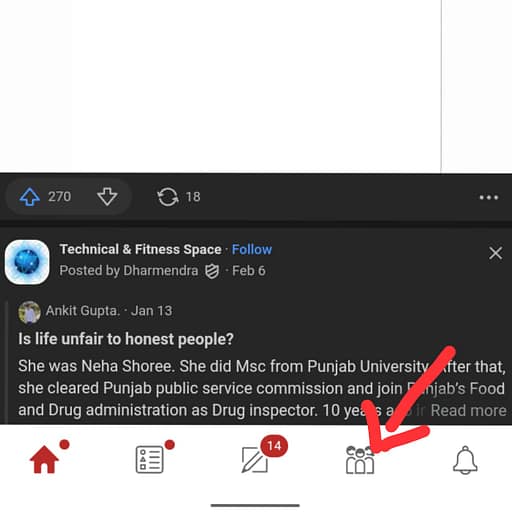 Select the Spaces option on the top Quora Menu Bar. You will find the Spaces option between Answers and Notifications.
Once you've selected Spaces on the top Quora Menu Bar you will immediately receive a drop-down menu with See All Spaces at the very top.
Select See All Spaces and you will see your Spaces Dashboard.
At the very top of your Spaces Dashboard, you will see the option to Create A Space.
Select Create A Space and you will receive the first new window you will need to fill out to launch your first own Quora Space.
You will be asked to enter the new Quora Space Name with a limited number of characters which equals 25.
We recommend you to do some brainstorming on the topic of your Quora Space before creating it, Keep in mind that once you create a Quora Space Name, you will be able to change it for only once in 90 days. After that, the only option left will be to delete that space and create a new one with a different name.
You will be asked to enter a 1 line description of the new Quora Space you are creating.
Once you've entered your new Quora Space Name and Quora Space Description you will select continue, then you get the option to Add Topics For Your New Quora Space.
You will receive a search bar. Select words or phrases related to your new Quora Space and select the ones which are related to your new Quora topic.
Once you have successfully launched your new Quora Space you will receive instructions for Getting Started.
You will be prompted to do the following: Add your first piece of content – Invite your followers – Add a custom icon – Share your Space to your feed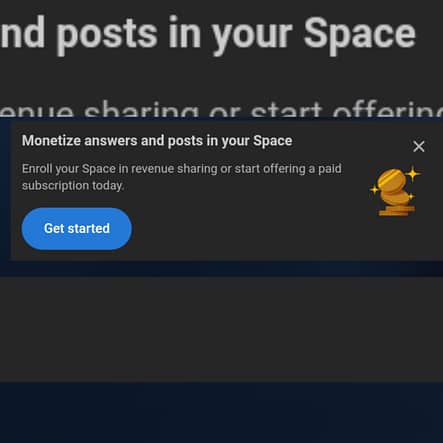 How to Earn Money using a Quora Space
Quora earns the majority of its money through ads. Every time you post, write, comment, or view something on the platform you are making money for Quora. To earn money with ads on Quora it's called Quora Space Earning Program.
Quora Space Earning Program
There is no earning limit from quora space. Your earning depends on the readership of your space and how engaging your content is. It is based on the number of clicks you get on the ads in your space. Earnings are paid out on a monthly basis to a Stripe account. You must make a minimum of $10 dollars to receive a payment. Quora takes 5% of ad revenue and shares the rest with content creators.
Success in earning money on Quora depends on various factors such as the niche you choose, the quality of your content, your marketing skills, and your ability to monetize your content. It's important to focus on providing high-quality, helpful answers, and building a reputation as an expert in your field. Create a space according to your Expertise and Passion, ask questions in your Quora Space, and make a habit to ask a minimum of 5 identical questions on daily basis.
Asking engaging and interesting questions on your Quora Spaces on a regular basis will make your Quora Space engaging and popular.
On the homepage of your Quora Space you will get an option – Monetize answers and posts in your Space – Enroll your Space in revenue sharing or start offering a paid subscription today – Click on Get Started – there you will get three options like Space Subscription, Quora+ Subscription, and Ad Revenue Sharing, as a new Quora user we recommend you to Select Ad Revenue Sharing option only. After selecting this option your Quora space is monetized, now you just need to create engaging content and need to ask popular questions.
Quora+ Revenue Sharing
This means someone can ONLY read your posts or answers if "they pay $5 a month" for the Quora subscription. You get a percentage of the subscription based on how long someone consumes your content. But at stat we recommend you to go for Ad Revenue Sharing only because you have to build an authority for your space.
Quora Space Subscription
The third way to earn money with Quora space is with Quora Space Subscriptions by charging viewers before they view your content. You set the amount and it could be $50 a month for example. To do this your space must have good authority so that people find it worth paying the subscription amount. Firstly focus on building a good, strong, and engaging space. Stay active in your space on regular basis and allow time for your space to grow and build some authority.
Earning through Affiliate Marketing
If you are not having a blog you can still do affiliate marketing on social media, but there is a right way to do this. You have to follow certain rules as you are using someone else property to generate earnings for you, Here we are going to tell you the right way to use Quora as an earning source via Affiliate marketing.
If you want to earn money with the help of Affiliate Marketing then you have to add some value with answers and posts. Make sure there is some useful, logical, and helpful content in your answers and posts which is solving someone's problems or is helping someone understand something. To do this your answer should be over 500 words and your post should probably be 1,000 words minimum.
You can provide 1 affiliate link within your 500-word answer and your 1000+ word post. If you put 20 affiliate links in your post then Quora will red-flag it and it will be taken down. To increase your Affiliate earnings try to answer more and more answers related to your Affiliate products and focus on creating engaging posts related to your Affiliate product category.
Sponsored Content
You can also monetize your Quora Space by creating sponsored content for brands. This can include writing sponsored posts, creating videos or infographics, or hosting a live QNA session with a brand.
Where to find questions to ask on Quora
You can brainstorm new relevant questions on your own and try to ask unique questions in your Quora space because unique questions are more likely to be answered. Apart from this, you can search for questions on websites like Answerthepublic.com and there are several other forums and websites where you can find trending questions related to your topics. Google is also one important place to search for trending and highly demanding questions.